I saw this news over at the acoustic guitar guitar forum ... Yamaha has bought Córdoba which includes Guild guitars.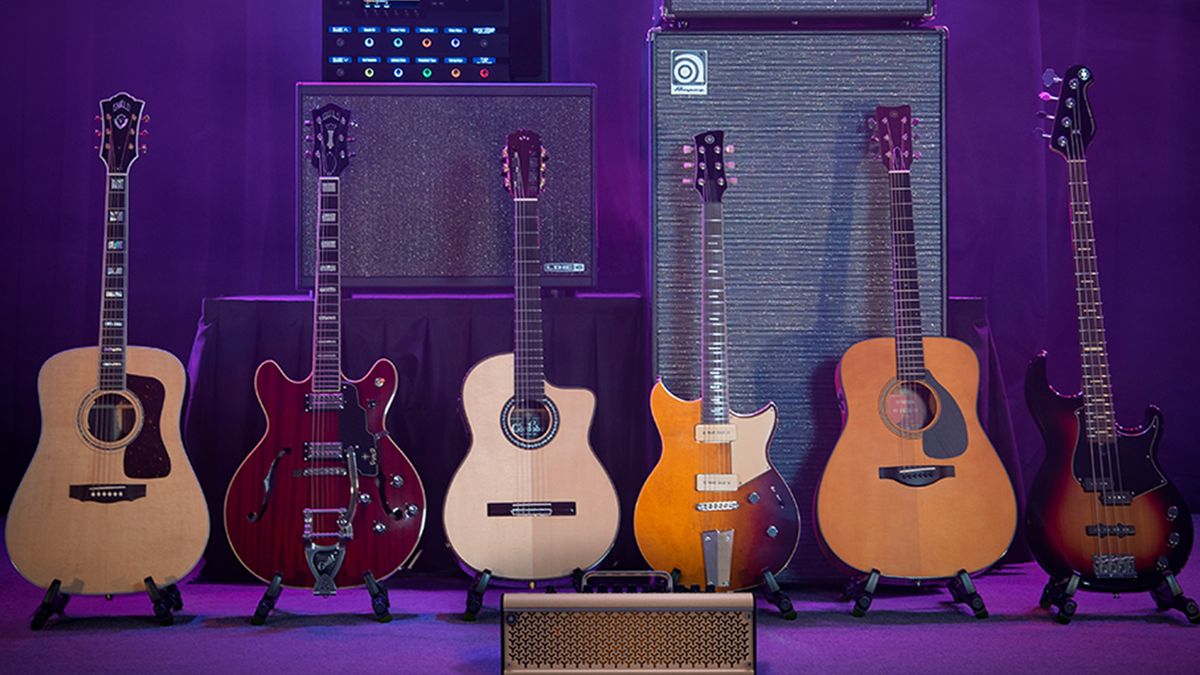 The move brings Córdoba's portfolio, which includes Guild, DeArmond Pickups and HumiCase, into the Yamaha fold
www.guitarworld.com
Córdoba products include Guild guitars, DeArmond pickups, Córdoba nylon-stringed guitars, HumiCase cases and Aquila and Savarez guitar strings.
I just a few days ago acquired a used Guild DS-240 Memoir acoustic dreadnought (solid spruce top, laminated mahogany back and sides) and years ago I owned USA-built D-25 and D-55 dreadnoughts, all with solid woods. I also own a DeArmond Guild M-75, sort of a heavy (as in weight, not chugability) Les Paul type.
Guild I think has had several ownerships. According to Guildguitars.com, the company was started in 1952 in Manhattan. It was sold in 1966 to the Avnet Corp. In 1966 it was sold to the Fender group. And in 2014 it was bought by the Córdoba group.
According to WikiPedia, btw, the Avnet Corp. is today a distributor of electronic components. In the mid-1960s Avnet also bought some record labels including Blue Note and Liberty.
As for DeArmond Guild, it's my understanding that the Fender group purchased the DeArmond name and then commissioned Guild (which it owned) to start selling the DeArmond Guild guitars. But there were also DeArmond guitars sold without the Guild name such as the M-65. And then some of the bodies were used by various Squier models such as the X-155. My M-75 was built in Korean but the later guitars were made in Indonesia I think.
I also used to own a DeArmond Jet Star Spel, the "Green Gumby" model.
As for my thoughts on the purchase, I see it going both ways:
Guild's future will be back to becoming a major player with the help of the worldwide Yamaha juggernaut. ...
or ....
Guild's future may be cloudy as their products will be competing with Yamaha's. However I do think the products are different enough to warrant their continuation. A Guild acoustic sounds a good bit different than a Yamaha acoustic I think. I think Guild electric guitars are also good items but I'm not that knowledgeable about them.