Been trying to play a little more electric lately. Yesterday it was the Flying V, the Epi LPJ, and the Epi Special. First time I have ever liked the sound of the LPJ!

View attachment 235928
Thanks, yer FV looks nice!
I'm seriously thinking of replacing the pickguard on my FV, it just looks wrong (not following body lines, wierd angles around the bridge, etc.). I'm going to have a custom pickguard made of marine brass in place of the original.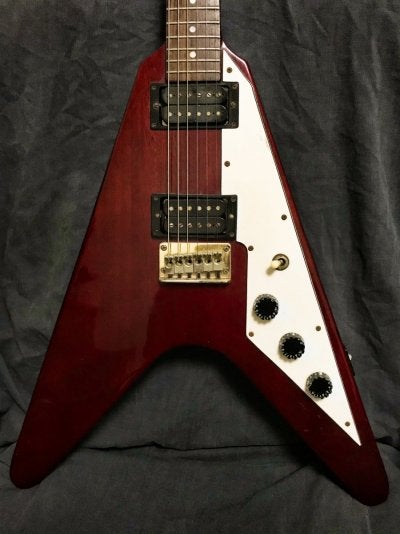 Still deciding on the final form of my new brass guard. Yer guitar has given me a few more design ideas to consider, thanks!